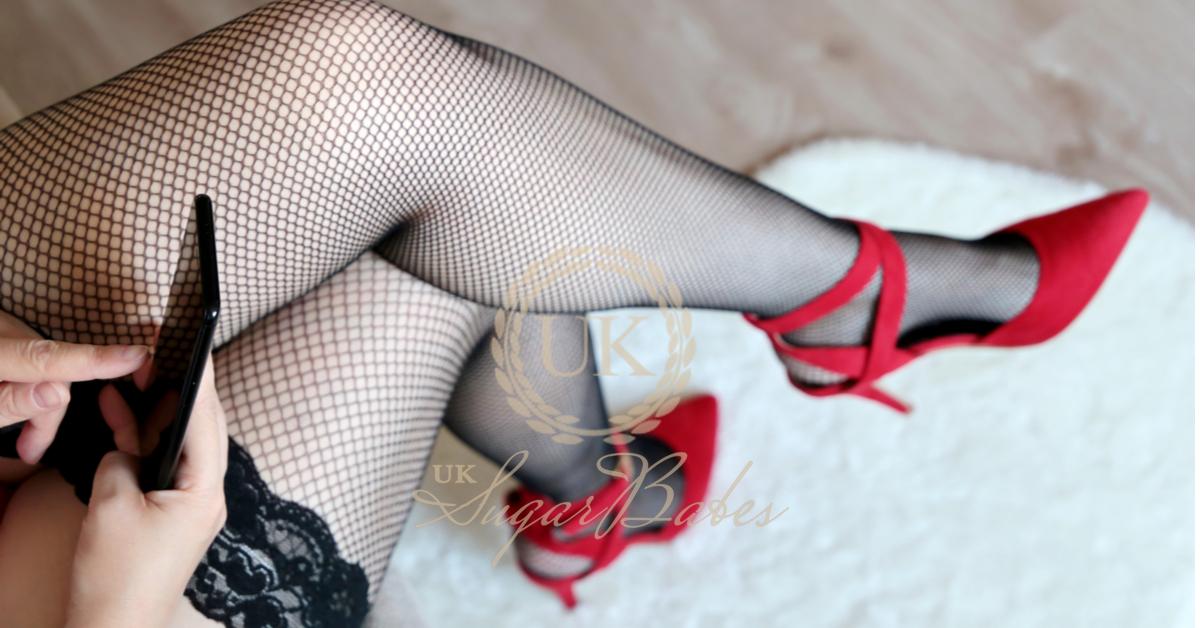 How to treat an escort?
There are many reasons why you may choose to seek out an escort, for a pleasurable and intimate experience, or as a memorable date for the night. However you plan to spend your time together, it is important to treat your companion respectfully, as this is exactly how you would expect her to treat you. The more comfortable you are together, the more you will get out of the experience, and you'll be left feeling like you can't wait to do it again!
Whether this is your first time hiring an escort, or you have been on numerous dates with escorts before and you are wanting to brush up on your skills, we have put together this guide to show you how to treat an escort.
We'll start at the beginning, with finding and booking an escort.
When Selecting & Booking an Escort
When choosing an escort, you may have a specific desire that you are looking to satisfy such as a certain fetish or type, or you may be looking for a stunning companion to accompany you to an event. To avoid disappointment on the day, find out as much as you can about the services that an escort offers before contacting and booking them.
We recommend browsing and booking with a reputable escort agency so you know that the escort is genuine and that their photos are accurate. As a trusted and renowned escort agency, UK Sugarbabes can match you with the finest escorts London has to offer. Browse our London escorts here.
If you have any specific requests, don't be shy to ask! As long as you are respectful and polite, there is no harm in asking beforehand. Just be ready to accept the answer that the escort gives. Most escorts will be perfectly honest with you and will give you a straight yes or no as you rattle through your checklist. Addressing this first will ensure that your time together goes smoothly and there are no hiccups or awkward moments! Check out our fetish escorts if you are wanting to try something new or unique.
Before meeting, your escort will want to know a few personal details about you for obvious safety reasons. Some escorts will ask for less information, others for more. The best thing to do during this process is to go with the flow – answer all questions openly and honestly. Provided you book through a reputable and trusted escort agency such as UK Sugarbabes, you can rest assured that an escort will not misuse your information. She just wants to know whether she will go back home safely after an appointment with you.
The more comfortable she is in trusting you, the better and more seamless your experience together will be. If you are looking for how to treat your escort right, start off by being honest with her.
When You First Meet
If you have been open and honest throughout the booking, treating your escort right when you first meet should be completely natural. You will be expected to be alone if that is what you agreed upon, so make sure your friends don't come over before or during your booking. Greet your escort however feels natural to you, in the same way that you would welcome any guest into your home, or enter theirs.
It is natural that you may be nervous, in fact your date might be as well! Make an effort to talk to and be friendly with your escort so that you both feel comfortable in each other's presence. Once the conversation is flowing you will be able to enjoy an amazing time together getting to know each other up close and personally.
To get off to an excellent start together, you may want to present her with a nice gift such as a box of chocolates or some flowers. All girls love gifts, and escorts are no different. Ultimately the happier you can make her, the happier she will make you!
How to Behave
To treat an escort well, you should behave respectfully throughout your time together. As you progress into your agreed upon activities, make sure you are aware of each other's boundaries and adhere to these. If they say no, this means no, don't try to push it.
If you are going to have dinner with her, ask her beforehand where she may like to go or what she would like to have. Again treat her with respect, and don't assume that she will have anything you order. Treat her like you would any other date, not an escort!
You may want to enjoy an alcoholic drink to relax, but don't overdo it. People are more likely to become aggressive or unpleasant when drunk, so treat your companion respectfully by remaining in control of your actions.
Cancellations
If for any reason you have to cancel, give as much notice as you can. Escorts plan their client meetings well in advance so they have time to prepare, so a cancellation would be an inconvenience. If you have a genuine reason and would like to rebook for another time, explain this politely and they will be understanding of your situation.
After your time together
After you have enjoyed an amazing time together with your escort, she may ask you to leave a positive review online to help her to meet new clients. It will also make her happy to know that you enjoyed her company.
You may also wish to leave her a tip if the service was particularly memorable and she provided you with an enjoyable experience.
We hope these tips have helped you gain a better understanding of how to treat an escort. Want to book your next date in London? Browse our website and find the escort of your dreams!